---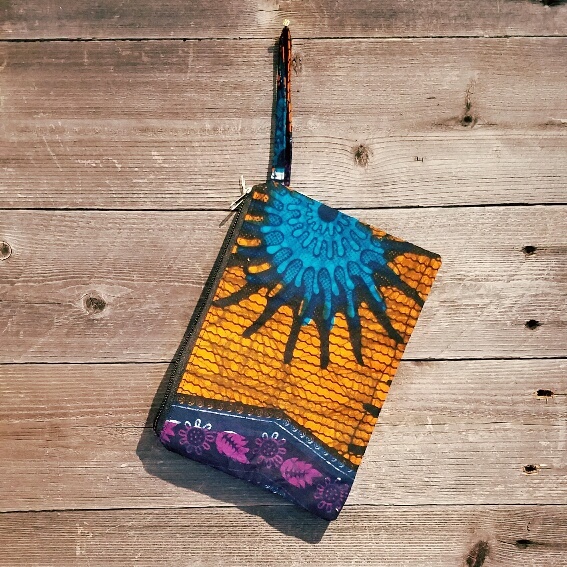 Wristlet
---
Handmade of geniune African Batik fabric. These wristlets are each individually signed by the woman who made it. Measures 7"x10" with a zipper closure and carry strap. Easilly carries a cellphone and wallet with room to spare!!
Est. May 2013
Location: Mtepeni Village, Kenya & Old Town Mombasa, Kenya
ImaniXchange (IXC) is a women empowerment program with a main objective to provide job opportunities to single, widowed, disabled and disadvantaged women. Our hope is that through the program and training opportunities, we are helping families develop a better future and defeat poverty.